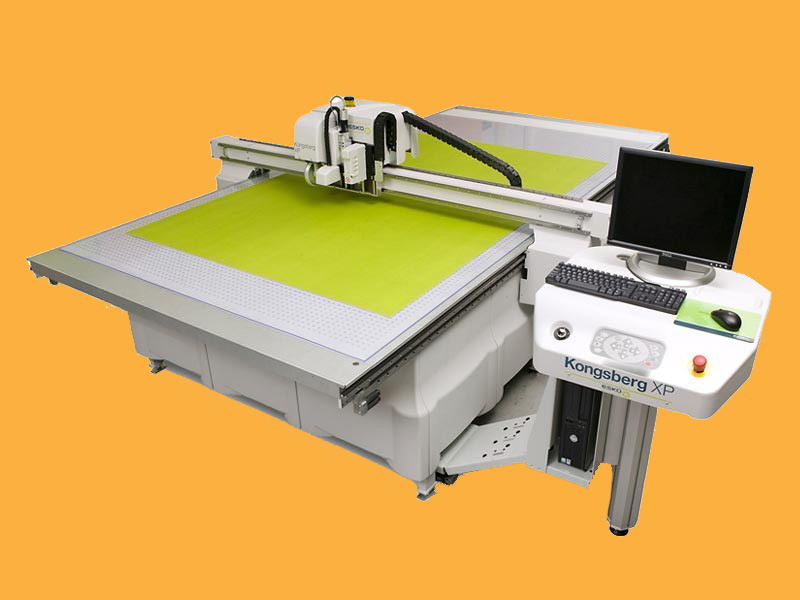 Kongsberg Large Format Cutter
The Kongsberg XP24 flatbed Cutter is capable of routing, cutting, oscillating and scraping a wide variety of substrates for the purpose of shaping into desired shapes and sizes.
Styrene, ABS and Forex – used to make shelf wobblers, light display structures, table tops, T3 panels etc.
Perspex / Poly-carbon – used for light-box fronts, shelves, up-market display stands.
Die bond – used for table tops, plasma / LCD mounts, high end displays.
Re-Board – T3 panels, lightweight displays, retail shelves, table tops, Tenstyle frame inserts, temporary furniture
Fabrics – used to cut fabric to template size, ideal for bags, gazebos, etc.
Cardboard – special packaging, cardboard containers, corrugated cardboard, solid fibre board, synthetics economy retail stands.
Aluminium, non-ferrous metals, wood, acrylic, synthetics, rigid foam sheeting.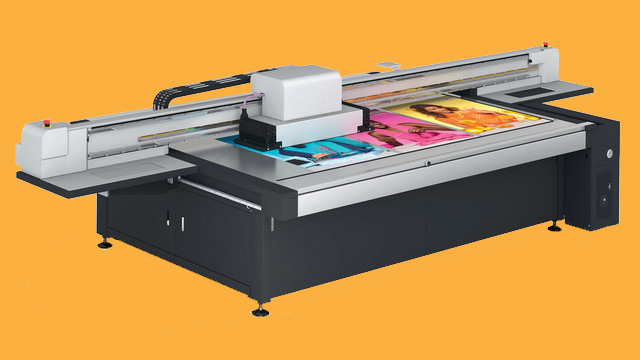 Swiss-Q Flatbed Printing
Board option – the Swiss-Q print system is equipped with an ingenious board option which holds over sized panels and difficult roll media firmly in place under full-power vacuum during the printing process.
Colours - Ink-jet printing is as colourful as the world around us. The systems' CMYK standard is expandable to nine colours, they include light colours for recreating natural skin tones and fine shading, as well as white, special effects lacquer and even primer for printing on glass. Special colours such as orange, violet and green expand the colour space further still for even more pantone colour tones.
Media diversity - All of the UV-hardened inks are VOC free. They bond on acrylic, dibond, wood, tarpaulins and awnings, polyester, polycarbonate, polystyrene, flexible foam panels, blueprints, PVC foam sheet, vinyl films, flexible foam panels and – with a bonding agent – even to glass and similar special materials -  and numerous other media.
Suitable materials may be stretched after printing without any signs of stress whitening in the colour. Because it is flexible enough.
Targeted suction power - The vacuum system is seamlessly adjustable along the width of the print bed. Masking is largely unnecessary.
Homogeneous white ink has a well-known tendency for sedimentation. Swiss-Q print systems keep it agitated and circulated right down the print nozzles. Reliable print results are always assured, regardless of how often white is actually used.